03 mei 2022
Job profile: PhD Candidate positions
For our research lines we are looking for 6 PhD students. You will work in a multidisciplinary fashion, in close collaboration with each other, and with the supervision teams with members from the different CVD partners.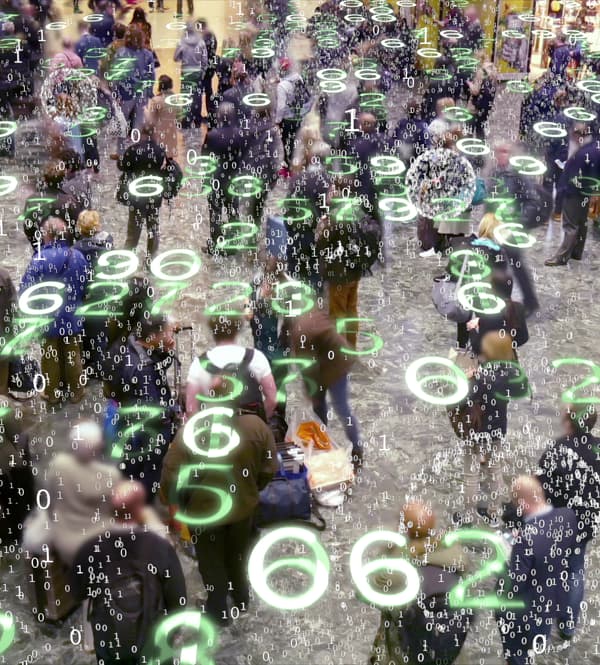 The Centrum voor Veiligheid en Digitalisering (Centre for Safety and Digitalisation, CVD) is a knowledge institute in which companies and public organisations are collaborating on questions related to this theme. In this context, the University of Twente, Saxion University of Applied Sciences, and the Police Academy of the Netherlands are setting up a joint research program around this time. The research program is centered around the 3 focus areas of the CVD: critical data & infrastructure, actionable intelligence and cyberresilience.
For each research line, we are looking for two PhD students to work on this theme. The PhD students will work in a multidisciplinary fashion, in close collaboration with each other, and with the supervision teams with members from the different CVD partners.
Critical Data & Infrastructure
Nowadays, companies store much of their critical data in the cloud. But how do we guarantee security of the data stored in the cloud, and that this cannot be tampered with by unauthorized others? Moreover, if critical data is stored in the cloud, we also depend on security of the network infrastructure that is used to read and update this data. And in case there is a failure in the cloud infrastructure, what contingency plans can be developed to guarantee business continuity, and how do companies ensure that they do not suffer from damage, either financial, practical, or reputational?
PhD Positions
Security of the cloud and network infrastructure, for more details see here.
Learning from cyberincidents in an ecosystem of shared responsibility, for more details see here.
Actionable Intelligence
These days, data is everywhere, and if we have the means to effectively search all data, the information that can be derived from this can be used to increase safety and security in both the digital and physical world. But for this we need ways to efficiently analyse large amounts of data, allowing us to quickly separate relevant from irrelevant data. We also need to study how to make responsible use of the digital transformation, and how the use of decision-making algorithms can have legal consequences. Moreover, we also need to make sure that the outcomes of such analyses are bias-free. For this work we distinguish between the use of forensic and prevention intelligence.
PhD Positions
Developing techniques for open source and actionable intelligence, with potential use cases in cold cases, and forensic detection, for more details see here.
Developing a practical framework for actionable intelligence for the detection and prevention of fraud, for more details see here.
Cyberresilience
Organizations from both the public and private sector are under a continuous treat of cyberattacks. To mitigate these risks, we investigate both technical solutions to detect and prevent attack, as well as prevention and incident response that reduce the human factor risks. In this way, we will develop an integrated technical (cybersecurity) and behavioral (cybersafety) product of cyber resilience for organizations.
PhD positions
Technical means for prevention and incident response e.g. malware analysis and prevention, for more details see here.
TORN: Towards Resilient Negotiating with Ransomware criminals, for more details see here.
All PhD studens will be appointed at the University of Twente.
As a PhD student at UT, you will be appointed to a full-time position for four years, with a qualifier in the first year, within a very stimulating and exciting scientific environment;
The University offers a dynamic ecosystem with enthusiastic colleagues;
Your salary and associated conditions are in accordance with the collective labour agreement for Dutch universities (CAO-NU);
You will receive a gross monthly salary ranging from € 2.443,- (first year) to € 3.122,- (fourth year);
There are excellent benefits including a holiday allowance of 8% of the gross annual salary, an end-of-year bonus of 8.3%, and a solid pension scheme;
A family-friendly institution that offers parental leave (both paid and unpaid);
You will have a training programme as part of the Twente Graduate School where you and your supervisors will determine a plan for a suitable education and supervision;
Part of this training programme will be filled by trainings developed especially by the CVD partners;
We encourage a high degree of responsibility and independence, while collaborating with close colleagues, researchers, and other staff.
Are you interested in this position? Please send your application via the 'Apply now' button below before May 31st, 2022, and include:
A motivation letter
A detailed CV
Names of 2 or 3 people that we can contact for additional information
It is allowed to apply for multiple positions.
For more information regarding these positions, you are welcome to contact Prof. Dr. Marieke Huisman, m.huisman@utwente.nl. In your email, please indicate which specific positions you are interested in.
For research-specific questions, please contact the contact person in the vacancy text of that specific vacancy.
Initiatiefnemers: